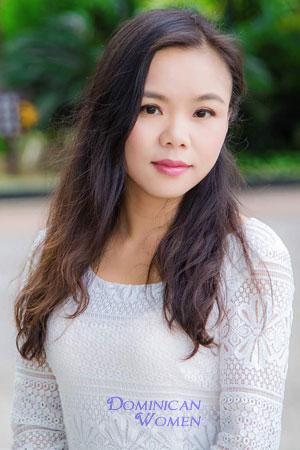 ID: 181581
Yi
China
City:
Nanning
Age:
39
Zodiac:
Sagittarius
,
Horse
Weight:
95lb, 43kg
Height:
4'11", 150cm
Eye Color:
Black
Hair Color:
Black
Marital Status:
Divorced
Children:
1 - boy, 10
Religion:
None/Agnostic
Smoker:
No
Drinker:
No
Education:
High School Graduate
Job Title:
Sports:
Gym, Jogging,
Swimming
Hobbies:
Traveling, Parks, music, nature, cinema, shopping
English:
Good
Languages:
Self Description: My friends all say that I am very friendly, generous, kind, nice, patient, responsible, likes to do fun things, fun to be with, and always interested in learning and trying new things. I am a good listener, very considerate, very caring, easy to talk to, easy to get along with, loyal, devoted, intelligent, responsible, hard worker, and have no bad habits. I like children, especially little kids, and get along with them well. I am intelligent and interested in many fun and interesting things and I hope to share these with you.
Comments: I would like to find a good man with a good heart, know how to be a good friend, loving, caring, devoted, bright happy personality, good temper, easy to get along with, can handle problems fairly and maturely, curious, likes to learn new things, seeing new places, enjoys some fun interests, and share a dream of having a loving family and a warm, safe, secure, happy life. I want someone who can share mutual love, caring, concerns, fun, excitements, dreams, happiness, and challenges. please contact me soon, thanks again for your time and interest.